Dr. Bobbi Jones is a proud Distributor of USANA Nutritional Supplements and Health Care Products. Her own health journey began over 25 years ago, when at the age of 19, cancer cells began appearing in routine laboratory tests. A healthier lifestyle, including quality supplements, has been her path ever since.
She has spent the last 20 years researching the highest quality, most bioavailable vitamins, minerals, and nutritional supplements for herself, and her patients. For over a decade now, her test results have come back cancer-free! Dr. Jones also has the genetic connective tissue disorder, Ehlers Danlos Syndrome, which is destructive to joints, muscles, nerves, ligaments, and some organs, including the valves of the heart. USANA supplements are literally saving her life… She is excited to be sharing them, now, with you.
Why USANA? Science: Scientific research is at the heart of every product they offer. As a Doctor, science in supplements is highly important to Dr. Jones. A product must be thoroughly researched, scientifically developed, and studied in double blind studies. Here a list of some of our research partners.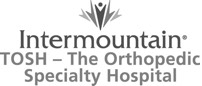 Why USANA? Unique Technology: USANA InCelligence Technology® is an advanced approach to nutrition and personalized health products. Your cells are smart. They're constantly communicating with each other and with their environment, where nutrients are waiting to be absorbed. This natural process is called cell signaling.
Many supplements on the market today aren't fully absorbed by your cells and, as a result, are excreted through your waste. What a waste! InCelligence Technology® optimizes every cell's ability to identify, signal, and utilize every vitamin, mineral, and energy source in your nutritional supplement routine. This also helps protect the longevity of healthy cellular function. Healthy cells = healthy YOU! = best life lived!
"This whole area of cell signaling is the next chapter of nutrition."
-Dr. Rob Sinnott, USANA chief scientific officer
For YOUR personalized supplement routine, Book Your 1st Nutrition Visit with Dr. Jones to discuss your affordable Customized Supplement and Nutrition Program. Click Here.